Watches / ProMare
ProMare
Filters
Show filters
Reset all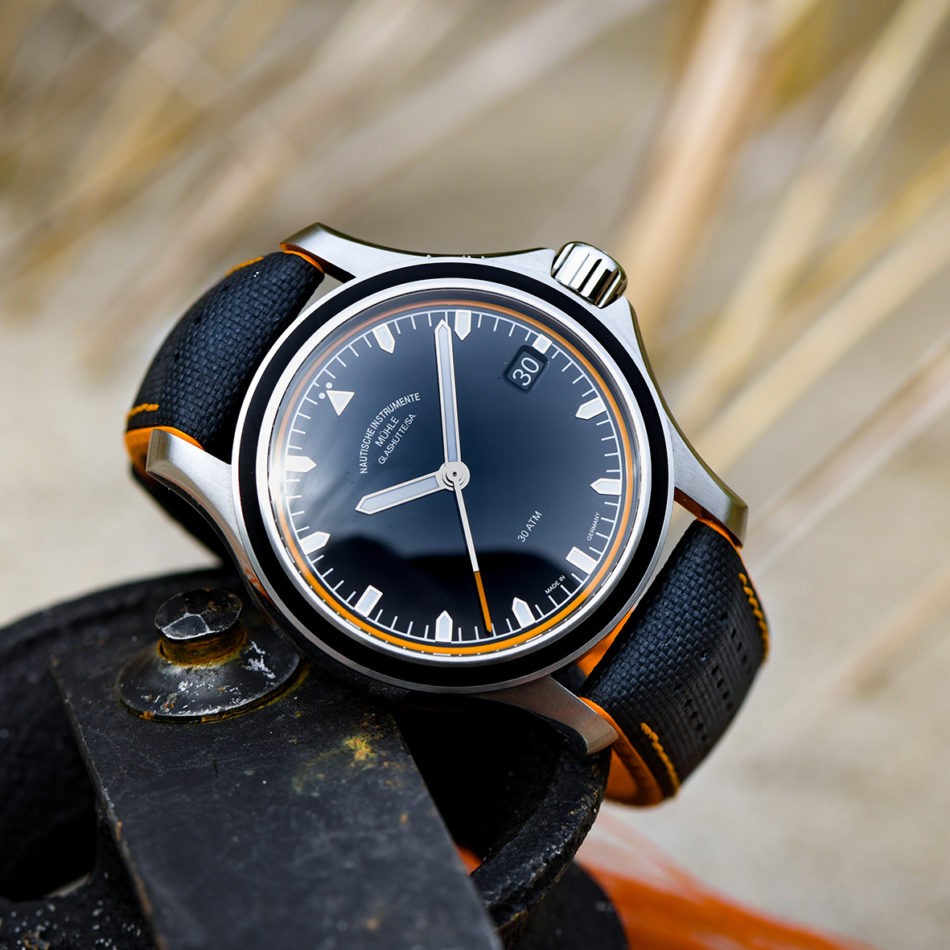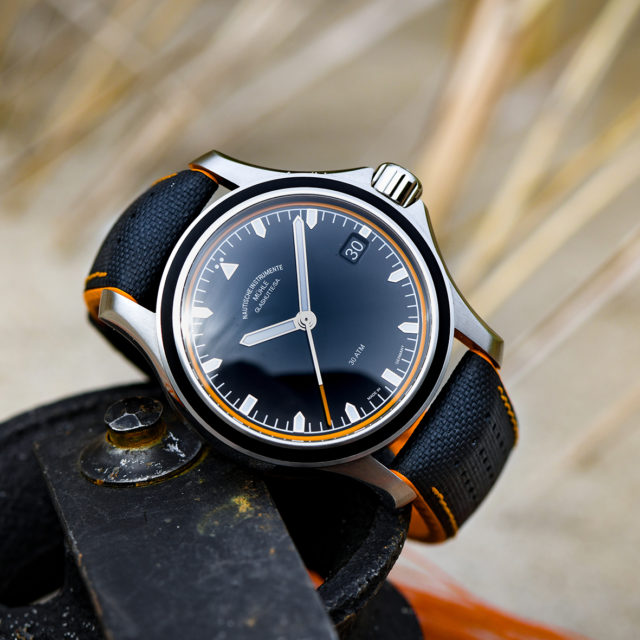 virtues
Nautically robust
Characteristic of our timekeeping instruments are the three nautical virtues of precision, robustness and good readability.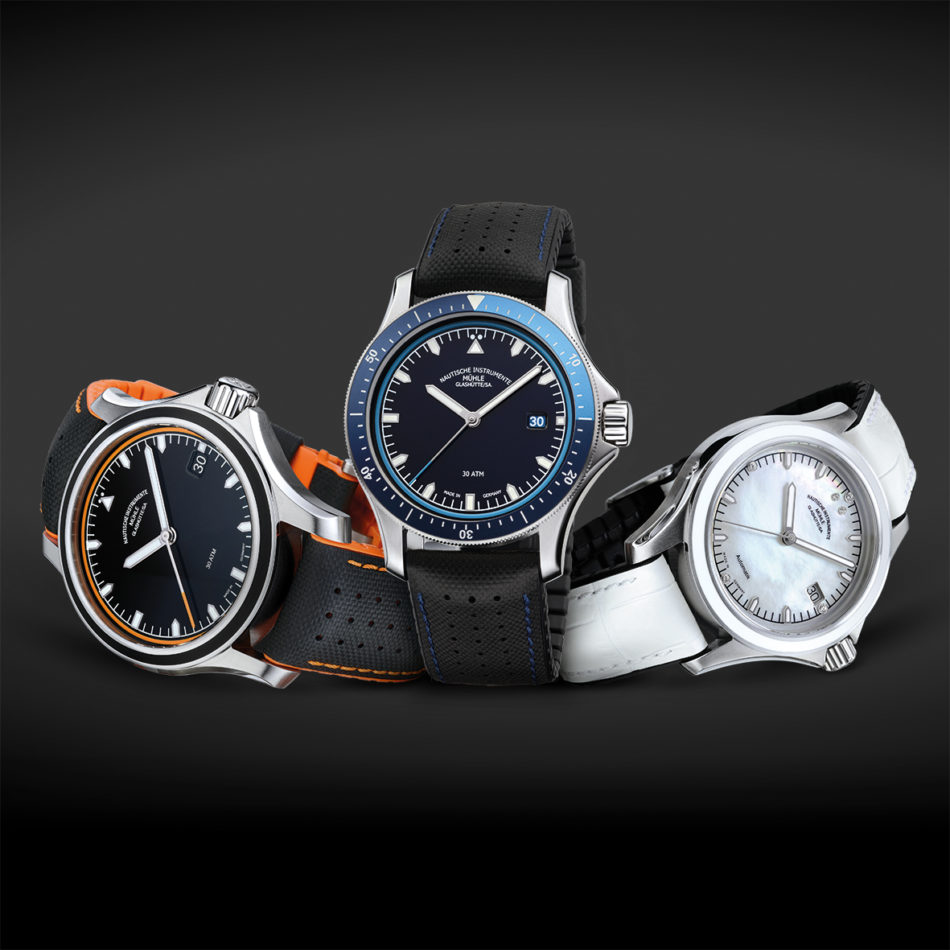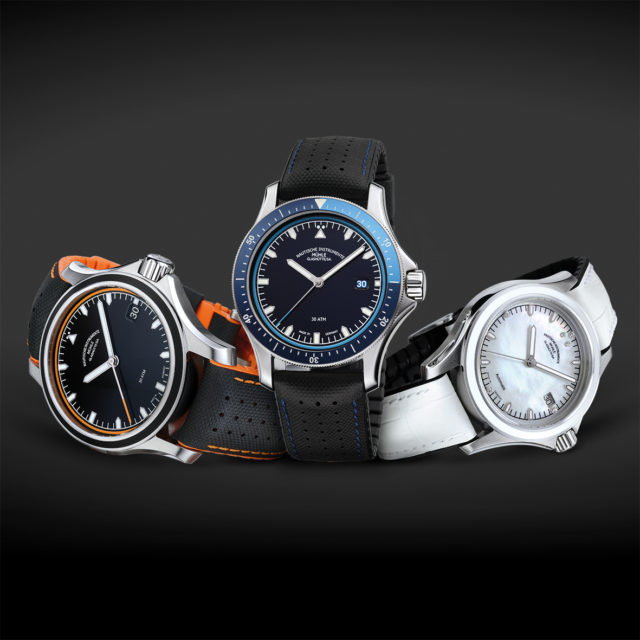 contrast
Excitingly sporty
The upper edge of the center section of the case is beveled and polished to a high gloss. An exciting accent to the fine polish of the other surfaces.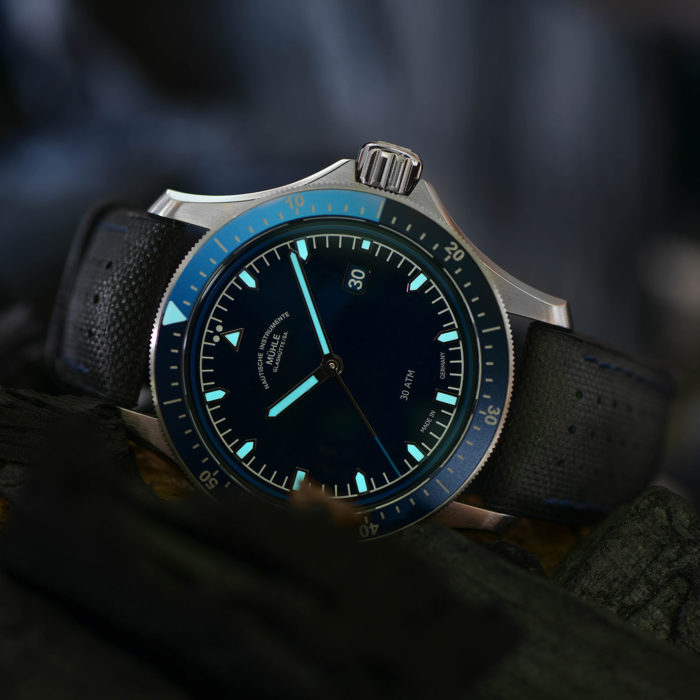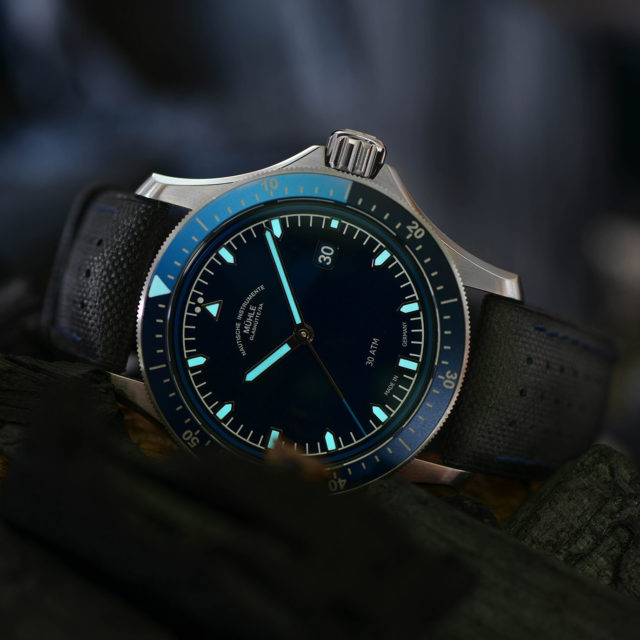 noctilucent
Best readability
We have equipped the ProMare with large applied indices that can hold a lot of luminous material. This makes the time easy to read even in the dark and under water.
for the sea
name and
origin
As a watch brand with nautical origins, many of our wristwatches have a nautical connection. In developing the ProMare, for example, we were guided by our nautical virtues of precision, robustness and good readability. In addition, we have oriented ourselves to the areas of use for which a sports watch water-resistant to 30 bar with screw-down crown incl. flank protection, scratch-resistant sapphire crystal and water-resistant leather/rubber strap is required. So you can wear the ProMare for example while sailing, water skiing and beach kiting. Finally, all this is expressed in the name of the watch: It is composed of the Latin words PRO (= for) and MARE (= the sea). ProMare therefore means something like "For the sea".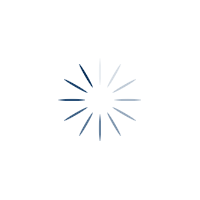 Your web browser is out of date. For a better experience we strongly recommend using Chrome, Firefox or Safari.